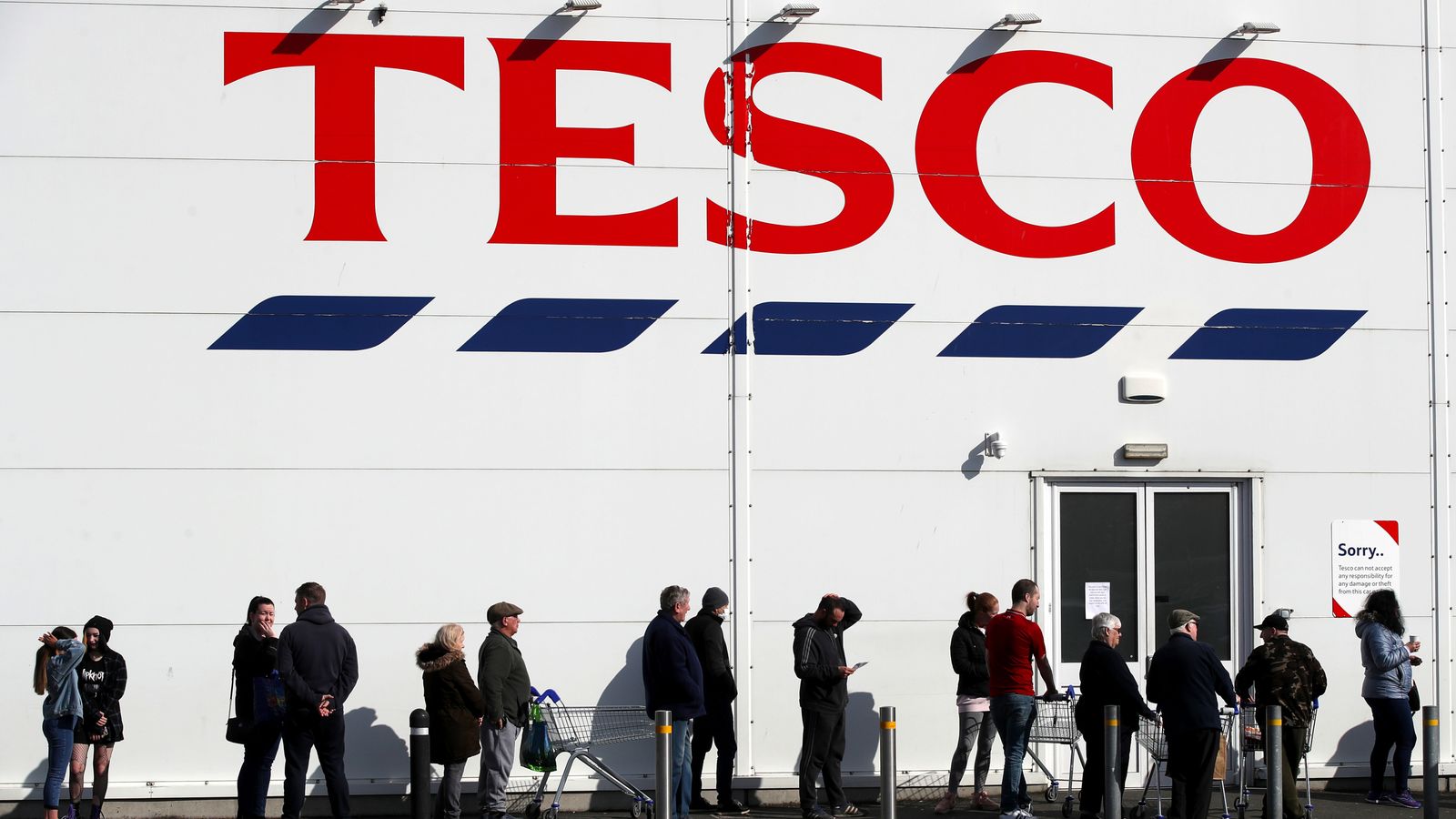 Tesco counted the cost of the COVID-19 pandemic as full-year profits fell by a fifth despite "exceptionally strong" sales growth.
Britain's biggest supermarket group reported pre-tax profits of £825m for the year to 27 February, 19.7% lower than a year earlier even as UK like-for-like sales grew by 7.7% to £39.4bn and online capacity doubled.
That was after Tesco faced COVID-19 costs – including bonuses for staff – totalling £892m and also took a £535m hit on business rates relief handed back to the government.